Its cutting-edge and innovative nine-strong smart-looking 22-113hp models incorporate world-class components including transmission designed and produced by Carraro and hydraulic systems from MITA, to deliver a superior performance whether cultivating soil, mowing or towing trailers.
Featuring the industry's first all-electric tractor, the FT25G, the Farmtrac tractor range has been endorsed by dignitaries from the world of technology, engineering, agriculture and politics, has appeared on BBC's Countryfile and the world's number one clean energy and electric vehicle channel FullyCharged and has quickly secured a number of dealers across the UK.
FARMTRAC FT22
The FT22 is packed with performance possibilities giving it heaps of versatility. This great value tractor offers plenty of scope on the farm or paddock, available with a choice of turf, agricultural or industrial tyre options. Powered by a Mitsubishi 21hp diesel engine, it comes as standard with selectable 4WD and a folding ROPS, plus the option of a front loader.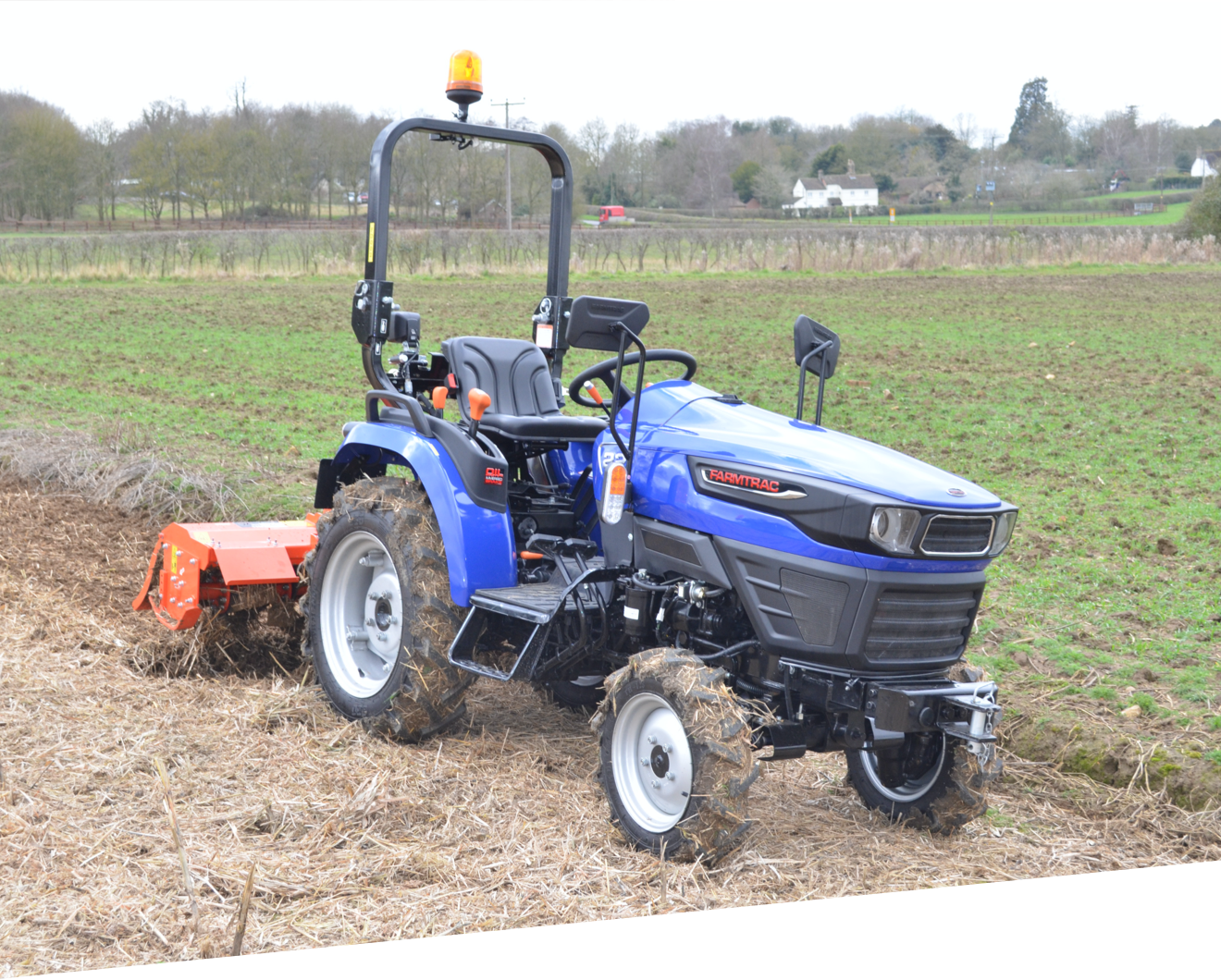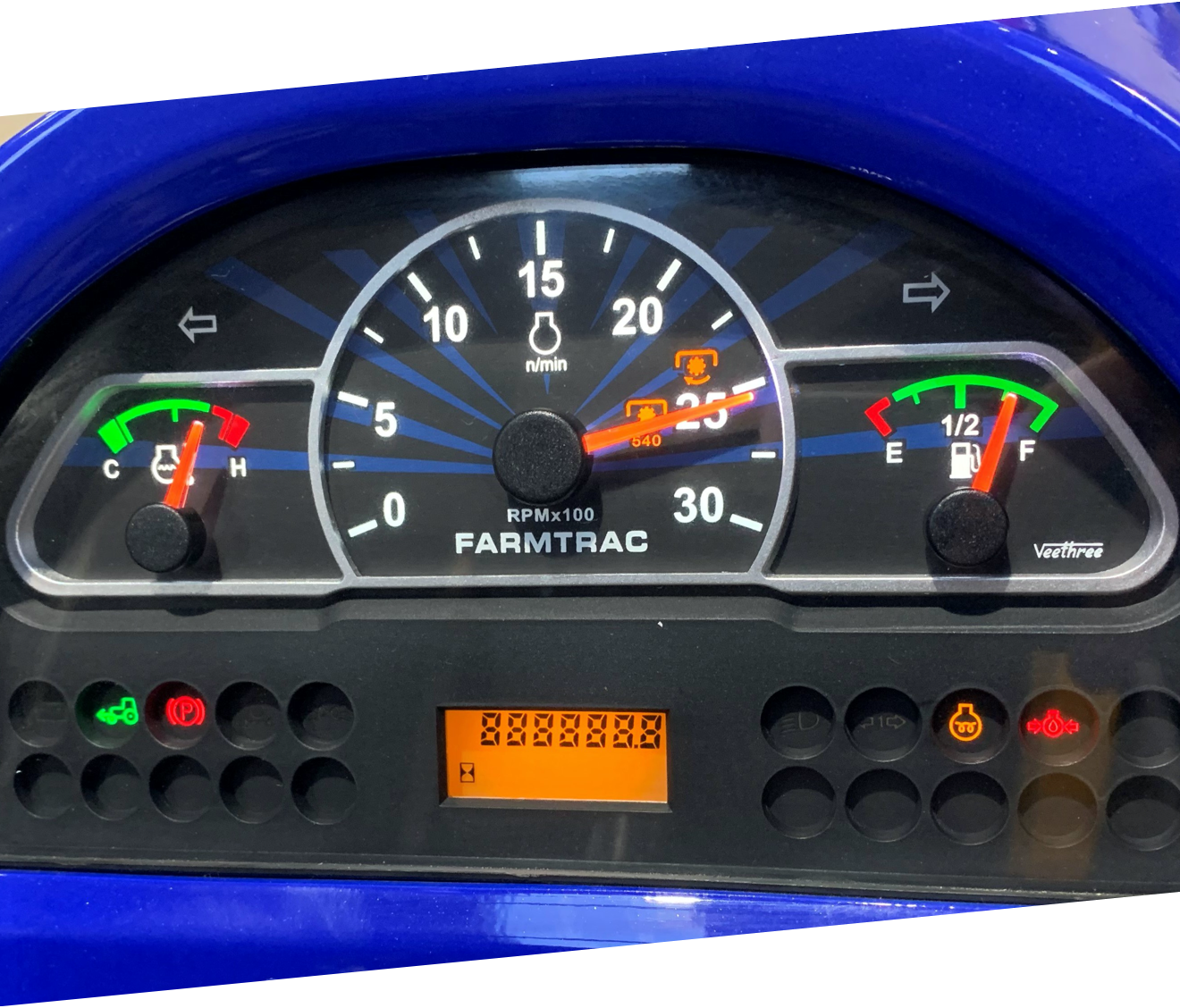 FARMTRAC FT25G
All-electric tractor
New all-electric FT25G tractor from Farmtrac. All the functions and features of a compact tractor, with the benefits of electric power. A compact machine designed for a number of applications including greenhouse work, municipalities, equestrian centres and more, for when you need quieter, cleaner machinery.
FARMTRAC FT26
Get unmatched versatility in a compact design with the FT26 and FT26HST. These tractors are ideal for multiple applications, such as greenhouses, smallholdings, paddocks or orchards. Powered by a 24.4hp Mitsubishi diesel engine with selectable 4WD and available with a 9×3 manual transmission or a 3-range HST transmission. There's an abundance of versatility with the FT26 models.